Me, We and The Machine
Till I was 17, I did not have a word for who I was, or could be. I did not know I was a transgender girl. But as a 16-year-old, I discovered the internet.
– Nadika, The Smartphone Freed Me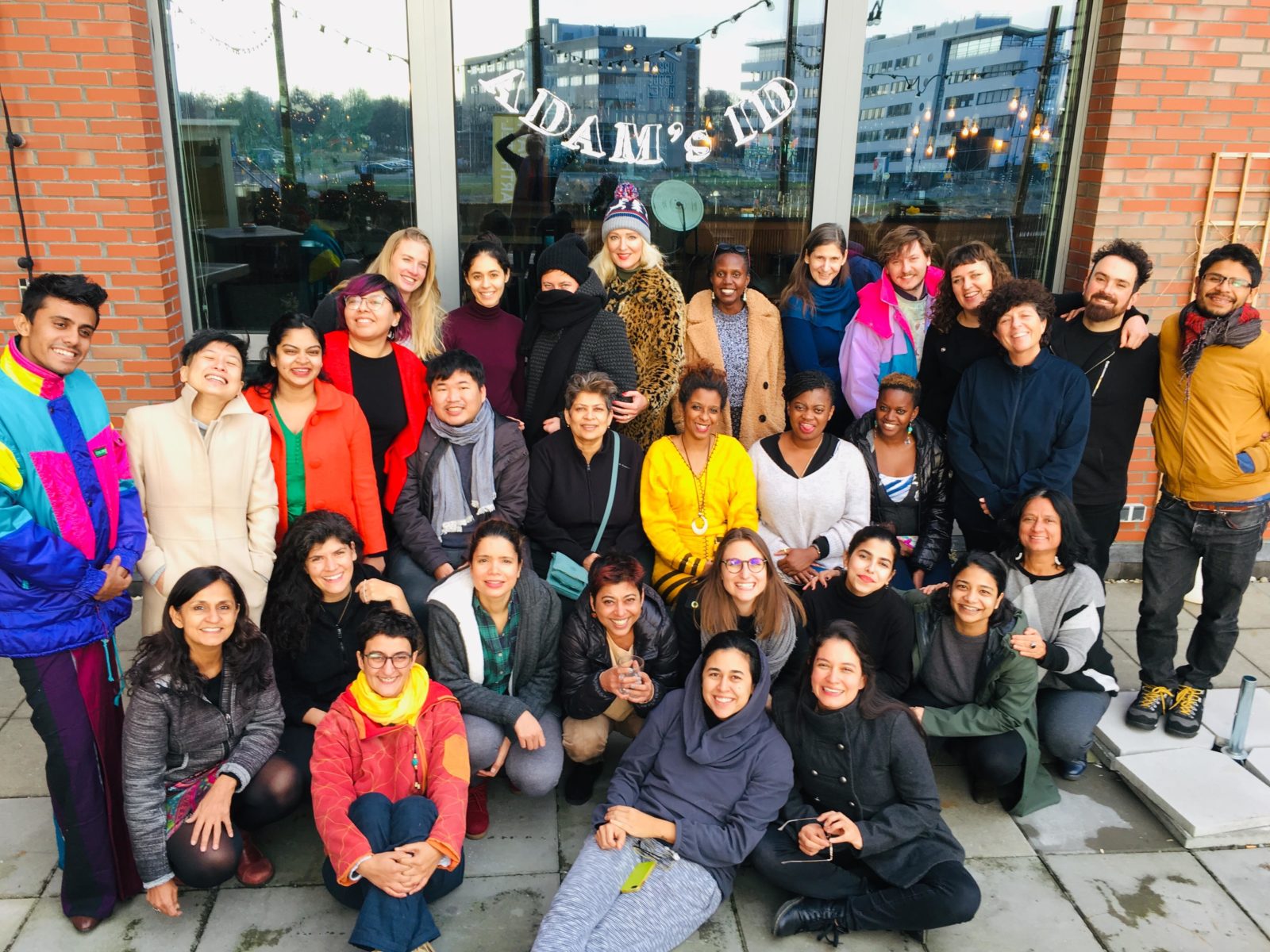 The Institute of Technology, Gender, Sexuality and Rights
In the digital age, our lives and selves are no longer 'physical only'. Technology touches every aspect of our lives. We believe it's time for social movements to think more deeply about how technology intersects with sexuality, gender and human rights, and to explore how we can shape the future as well as respond better to emerging issues. 
Me, We And The Machine, first conducted in 2018 is designed and conducted in collaboration with Point of View, a Mumbai-based feminist organization renowned for its path-breaking work on digital rights. It is a seven-day residential institute that dives deep into the manner in which technology both shapes, as well as is shaped by, sexuality, gender and rights.
Following the model of  CREA's flagship institute on Sexuality, Gender and Rights, this institute links theory to practice in the context of social movements and our relationships to technology. The institute explores the following core concepts: technology as a site and space (public, private, hybrid), sexual expression as a key aspect of freedom of expression, the body becoming data and vice-versa, consent and privacy in the digital age, tools of control (from censorship to surveillance), online and offline harassment and violence, artificial intelligence, rights and social justice movements, activism and technology. It links these to interventions and advocacy, including rights-based claims and strategies meant to advance the goals of movements working on gender and sexuality. 
The pedagogy of Me, We And The Machine is designed as a series of seven tracks – think, relate, play, talk, see, read, shift – all of which explore these intersections through different techniques and approaches. 
The participants analyze technology design, policy and research using a critical thinking approach which includes social construction theory and are introduced to feminist theories and debates on technologies and digitality. Primarily, the aim of MWATM is to equip activists and practitioners with a range of analytical frameworks through which to approach their own work and through which technology-related power structures, behaviors and norms can be transformed.  
There is an emphasis on internationally renowned academics and activists as faculty, as well as ensuring diverse participation. The institute is premised on the idea that we must grapple effectively and creatively with technology, as well as the deep, political faultlines which emerge for feminist movements when we expand our thinking on technology.