I am delighted to be in this Institute, because prior to coming here I have been working with women solely on pregnancy issues…and I only saw sexuality as heterosexual – man and his wife…and when we talked about rights, we were referring to health. Coming here turned more light on what sexuality is. I also understand reproductive rights and sexual rights. I used to confuse these two. I understand that you can have sexual rights that have nothing to do with reproduction.
 – Nnennaya Elechi Chaya (Research and Documentation Officer, Forward Africa, Nigeria), SGRI global participant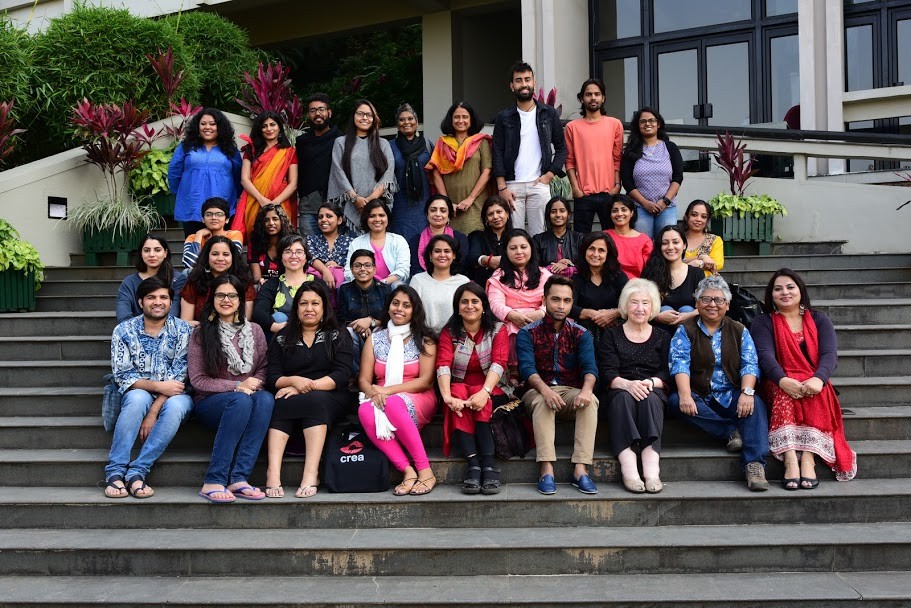 CREA's Sexuality, Gender, and Rights Institute (SGRI) is CREA's flagship institute, established in 2002. It is a residential program that focuses on the study of sexuality in its intersections with gender and human rights. It helps participants form links between critical theory in sexuality and gender, and various fields of practice, such as sexual and reproductive health and rights.
The SGRI is designed for practitioners such as activists, those engaged in health policy-making, or other kinds of advocates engaged in social change processes. The Institute takes place three to four times a year as SGRI – Global, SGRI – India (English), SGRI – India (Hindi) and SGRI – Alumni. 
One of the SGRI's key objectives is to give participants the tools to be able to critically examine the manner in which their own programs, strategies, and practices in the field of sexual and reproductive health are designed and implemented, to encourage better and more thoughtful praxis. There is a special emphasis on pedagogy and faculty at SGRI, bringing people at the top of their respective fields together to create curricula and deliver the institute. 
CREA's Institutes, particularly the SGRI, have shaped more than 3,000 activists regionally and globally, who are working in the fields of women's rights, disability rights, gender, sexuality, LGBTIQ rights, sexual and reproductive health and more. The Institute has resulted in stronger sharing of information and cross-regional learnings between activists and practitioners and has enabled activists from across the world to address issues of consent, violence, non-discrimination, and equality in new ways in their interventions, their  advocacy and in their program implementation. It has fostered greater inter-movement dialogues and networking.
SGRI Global is a nine-day long program with internationally renowned faculty drawing upon different social science disciplines, using a mix of teaching methods to help participants reflect on theory and practice as they examine the links between sexuality and rights.
SGRI India (English) is similar to the Global Institute in its rationale and objective and is conducted within a global South context. It provides opportunities for participants from India to focus deeply on issues of sexuality, gender, and rights in the specific context of their lives and work.
SGRI India (Hindi) also known as 'Yaunikta, Gender aur Adhikar—Ek Adhyayan' started in 2007. It has been designed for women development workers from community-based organizations in India to enhance their understanding of concepts related to sexuality, gender, and human rights by deconstructing gender, sexuality, sexual rights, identities and building understanding on principles of consent, bodily integrity, non discrimination, pleasure, freedom and protection from harm. In this 6-day annual residential institute participants learn the intersections of sexuality with caste, class, ethnicity, orientation, labor, reproductive health et al.
The SGRI Alumni Institute
The SGRI Alumni Institute is an advanced residency program open only to CREA SGRI alumni. It is aimed at deepening the alumni's understanding of issues introduced in previous institutes, along with introducing more cutting-edge debates to participants, as well as frameworks through which to address emerging issues, on sexual rights, SOGIE advocacy, disability and sexuality, intersex rights, freedom of expression. It invites participants to explore feminist faultlines and feminist movement-building.
Please visit the calendar to learn more about the next editions of the SGRI.